Another milestone this week:  my Z28 at 97k!!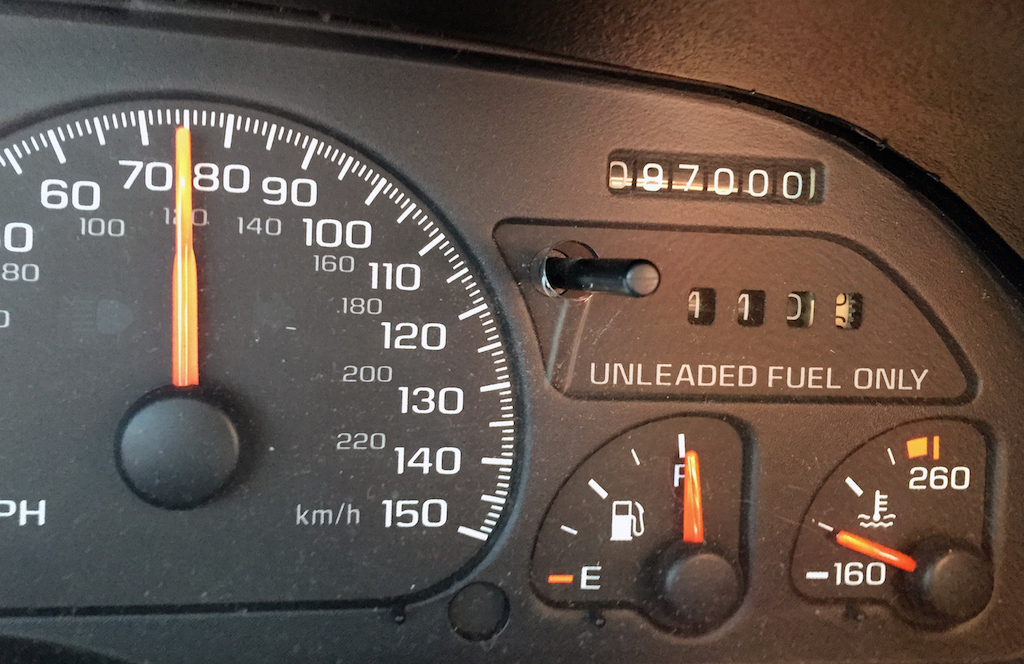 I took a short road trip over the weekend and my 1995 Z28 Camaro turned the clock at the 97,000 mile mark.  Yes indeed, count down to 100,000 miles is on its way.
I "laid the ears back" on my Z28 on one of the few examples of smooth-as-glass freeways in the deplorable road inventory in the Upstate of South Carolina.  Unfortunately, our illustrious politicians have elected to let our roads fall in a sad shape of disrepair – but I digress.  It's amazing to see what a new set of tires will do (see my recent article about the new BFG's):  ride is much improved as well as handling.  As time goes by and heat-cycles add up, tires get hard and loose grip; they also get noisy.  What a difference the new BFG's made.  Just for kicks, I checked and got a few tenth's over 21 mpg at speed.  Not bad for a 20-year-old LT1 powered Camaro…
Amazing thing YouTube – I realize the ad shows its age, but just for kicks I found this:
It's primarily about the V6 version.  In 1995 GM offered two versions of the V6.  If you look closely the video shows a couple of shots of the V8 powered Z28; there is even a red one, like mine.