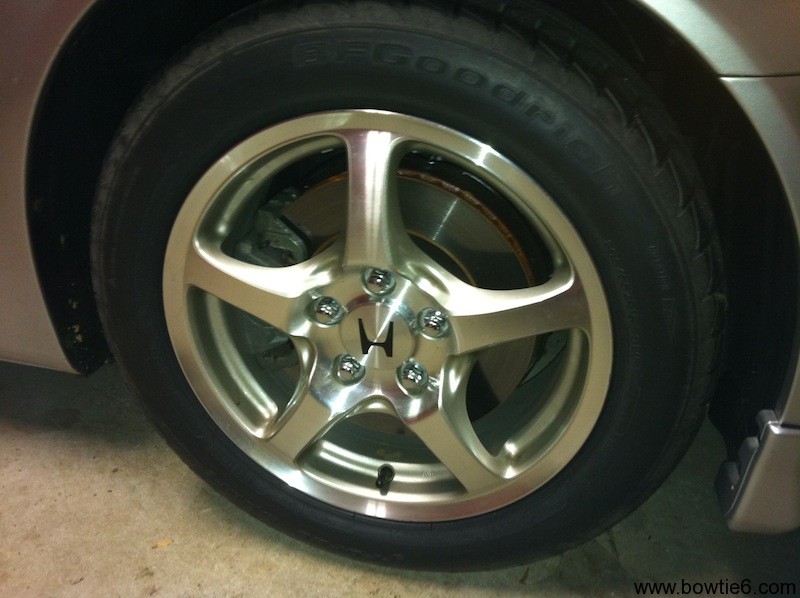 I live in the city that Mr Bibendum decided to call "home" in North America.  I also happen to know some good friends that work there.  One of them is a tire designer and he recommended a new BF Goodrich for my S2K (thank you Kip!).  Not only does he design tires, he tests them, is a huge Formula 1 fan and drives of all things…  One of Arthur Colin Bruce Chapman's own – a Lotus.  Not only is Kip a great car guy, he really knows his stuff so I took his advice…
Kip suggested the latest BF Goodrich g-Force Sport Comp-2 and since the best price can be obtained on-line, that is where they came from.  Fortunately the tires came from their Atlanta warehouse, so they were here pretty much overnight.  Another one of my friends has his own car shop and also races his own car (thank you Maxie!).  He is the only person that I have ever known that takes the time to mount and rotate the tires so the least amount of weights have to be added.  This takes time, but he does an awesome job.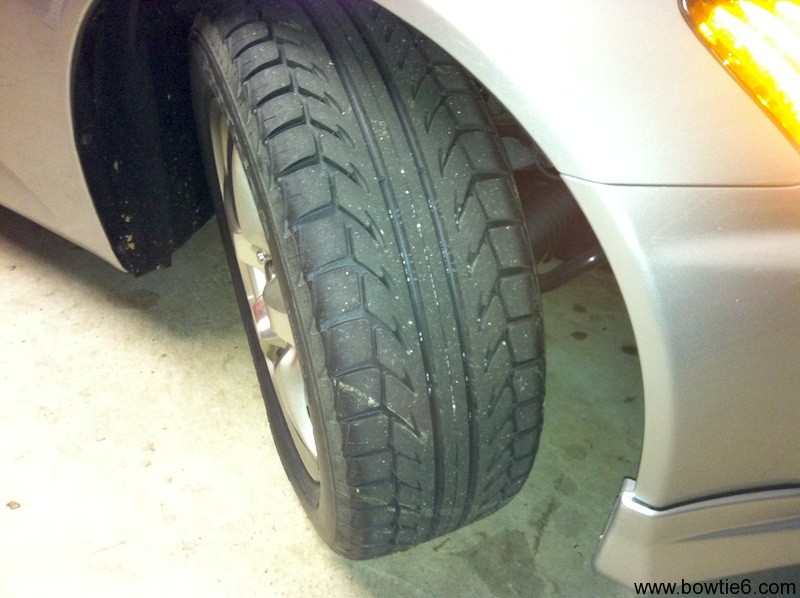 Since my S2K is as pristine as they come, I decided to keep all tire sizes as factory recommended: 205/55 16's Front and 225/50 16's Rear.  Picture above shows what they look like.  They are very affordable, they are directional and they are very soft.  I have put about 100 miles on them so far and I am impressed.  I realize they are not even "broken in" yet, but they are very quiet (compared to the original 10-year-old Bridgestone's) and these things stick like all-get-out.  As the tires scuff, I look forward to see what the S2K can do with good tires all around.
Needless to say, bowtie6 will be wearing a set of these very soon!