This past weekend, I had a chance to take a quick trip to sunny Florida and attend the famed Amelia Island Concours D'Elegance.  This was my first-time visit and if you have anything resembling a "bucket list", you must put this event on it.  It is an amazing overload of automotive porn.  Needless to say, I endured a mild case of priapism and no, it was not due to a blue pill.  Instead, I blamed the four-wheel works of art on display.  What a day!
As if that was not enough, shortly after we crossed the main gate a formation of old War Birds flew by.  Followed by a B-25 Mitchell flying at tree-top altitude.  What can I say?  What a way to get such a car show started.
I took many pictures that will take me quite some time to develop in my digital dark-room.  So, let me get started with the first thing I saw after I claimed my admission ticket:
Behold the new 2014 Stingray Corvette.  Holy shit on a cracker!  I have seen pictures of the new Vette but believe me, they make it no justice.  You must see this shark in the flesh – it is stunning.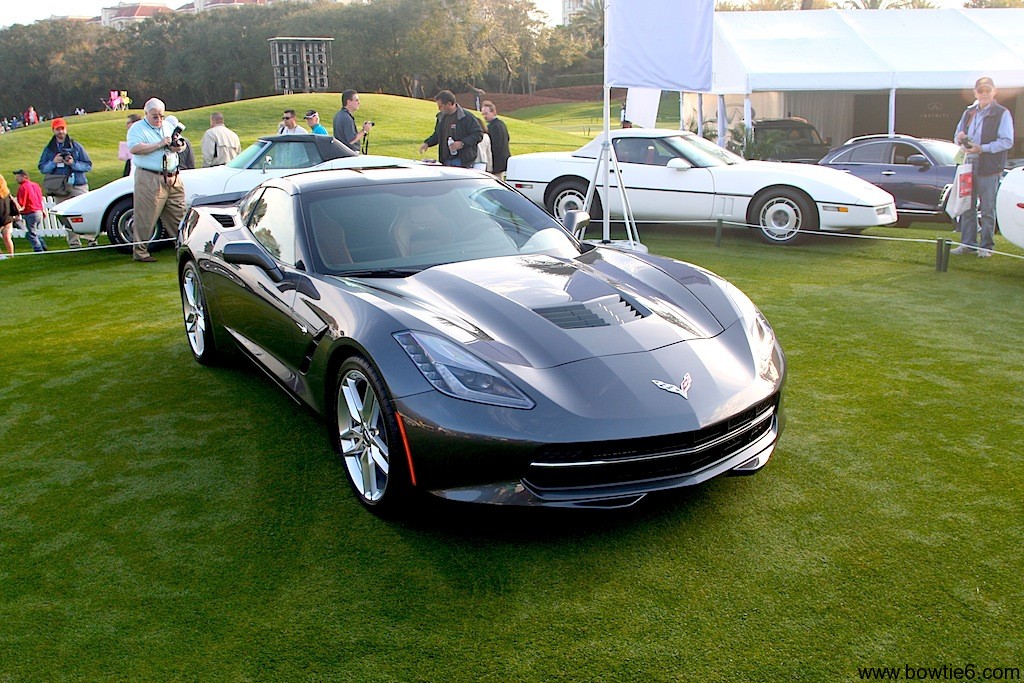 And finally, one of the derriere…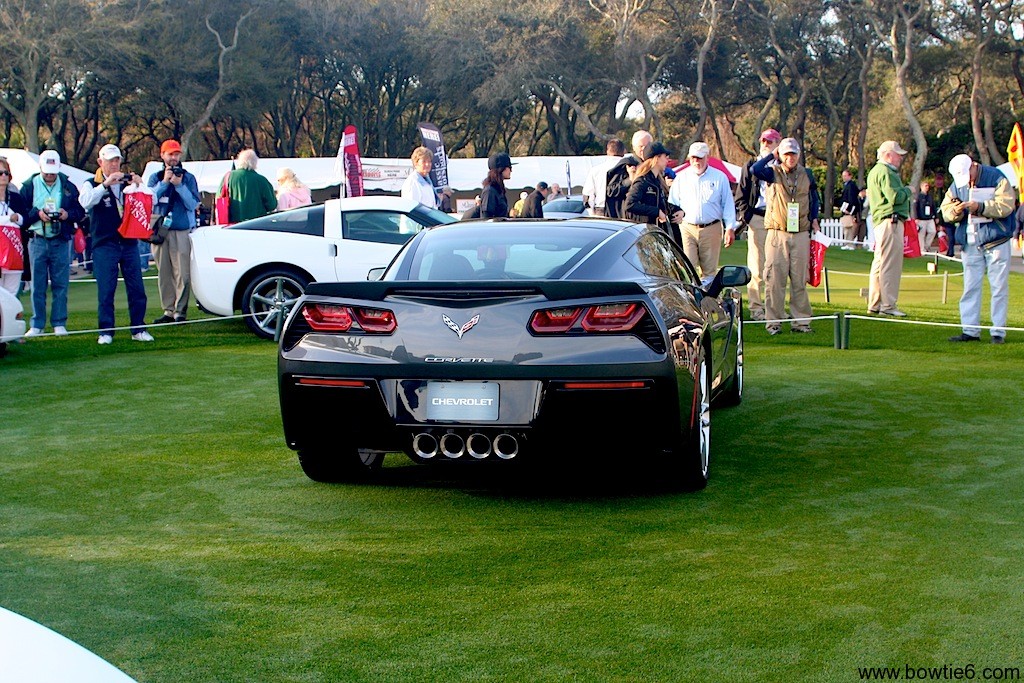 Now that is what I call a bad ass.
The good looks are not only skin deep.  The legendary LT1 engine RPO makes a comeback – this time being even more powerful than ever.  I can't wait to see the real-deal on the street…
As mentioned previously, I have many pictures to sift through and edit.  I have plenty to keep me busy and I hope to have them on this blog as fast as I can get them ready.  So please stay tuned…