This past Friday, I attended the 2013 Walter Mitty at Road Atlanta.  The weather was just perfect (although Saturday and Sunday is another story) and the cars were just amazing.  As usual, the first thing to do after arriving is to go through the paddock and see all the awesome cars.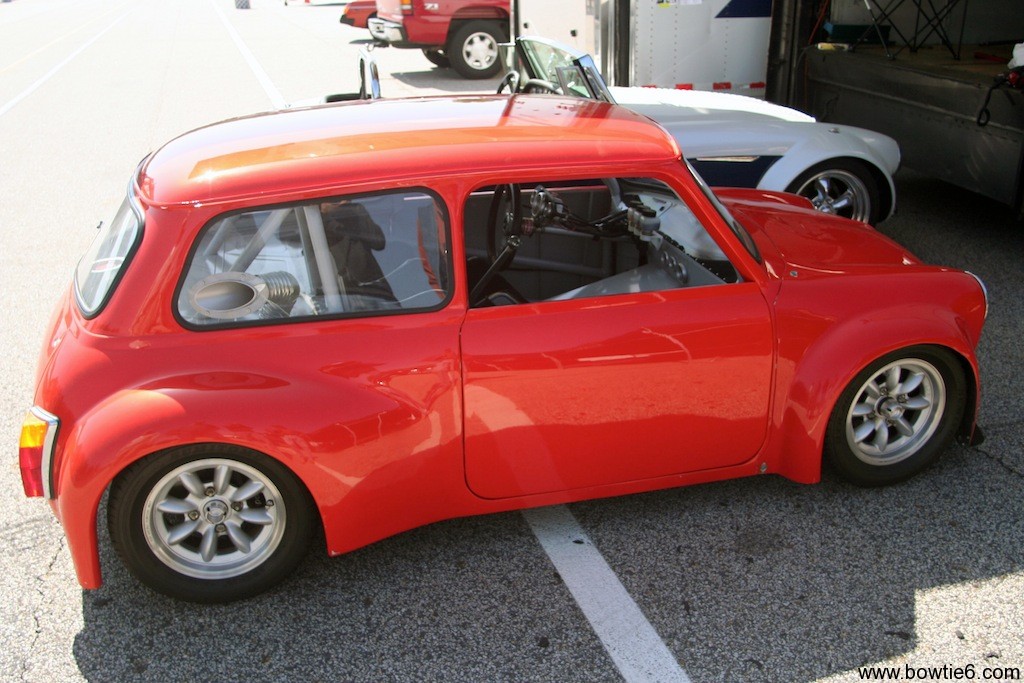 The picture above shows a very hot Mini owned by John Finger.  John comes by the shop from time to time, and last summer he brought the mini to show it to us.  He offered to take me out for a short spin in it and I can say this car is seriously fast.  Matter of fact, it is scary fast. 

  All the power comes from a front mounted, twin-rotor Mazda rotary engine.  This is a seriously fast car and it is for sale.
I took a huge number of photos.  The following gallery (for those of you on the mailing list, it might not show up so you might want to fire up the browser and see them the old-fashioned way) shows some of the more significant machines in the paddock.  I wish I had more, but the camera operator (that would be me) was shooting in full RAW format and I had the wrong memory chip in.  I'll have more pictures of the action, but I need to sift through them and pick the best.  I promise I'll have another photo gallery soon.  In the meantime, enjoy…
If you have never been to the Mitty, you need to go.  Friday is the best day – the crowd is small and you can walk up to the cars in the paddock and take your time looking at them.  There is plenty of action on the track too, and there are some excellent vantage points throughout Road Atlanta.  It is very much worth the trip.